When I first started thinking about this project back in January, it began as a goal to go for one entire year without yelling at my children. Let me restate that. One. Entire. Year. Well, that went out the window by about Day Three. What I learned very quickly from that initial phase is that it would take some groundwork before I made that dream a reality. It's kind of like I got started on a road trip to No-Yellingville without packing any bags, checking a map, getting a tuneup, checking the tires, or filling up on gas. I had a destination in mind, but I hadn't really done any work to get there. Or, as a friend of mine recently reminded me about meal-planning: fail to plan, plan to fail. What I needed in order to be a peacemaker in my own home was deceptively simple: I needed a plan.
So I started taking a personal inventory. What are my triggers? What makes me feel frustrated, angry, upset, and impatient? What can I do to minimize or eliminate those triggers in my day? How can I create an atmosphere in my home that makes me feel peaceful? Being the Type-A gal that I am, I made a list. Oh, how I love a good list.
So, here's my list of my own personal Top Four Temper Triggers. These are the things that make me especially crazy and want to go postal from time to time. Your list may be similar or completely different. I've ordered them from what I've found to be the easiest fix to the hardest.
Hunger and Fatigue
You know how a toddler gets really cranky when they are tired and hungry? Guess what? Adults do, too. This is an easy fix. Take care of yourself. Listen to your body. Eat, drink, rest. This won't eliminate the challenges in life, but man they are easier to face on a full stomach.
Clutter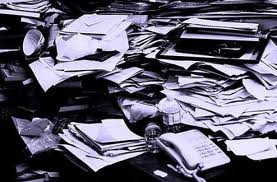 Clutter can really drive me to the brink. It makes me want to yell, actually. I believe that for most people, your environment has a very real effect on your state of mind. I have several systems I have devised over the years for keeping the mess in our home to a minimum, but there are a few that, to me, are key. First and foremost, before dinner every night, we take 15 minutes to clean up. This has been a routine in our home since my oldest was a toddler. In addition to teaching my kids how to pick up after themselves and just generally keep an orderly home, I've found that the added bonus is this: a much more peaceful and relaxing dinnertime. And this goes for any time of day, really. It's so much easier to disconnect from the distractions and focus on one another when there isn't a pile of junky toys on the floor all around us (Don't get me wrong, your toys may be very nice. Ours turn junky pretty fast). Also, de-cluttering seems to lessen the effects of I-Can't-Find-My-Stupid-Keys! Syndrome, and Where-The-Heck-is-My-Brush?! Complex. Things are easier to find, and tempers are slower to flare. Aside from our nightly 15-minute pick-up, I also deep clean and de-clutter every Monday. For me, being a peacemaker in this sense is very literal. If I want a peaceful environment, I need to find ways to make it peaceful. It doesn't just happen. There is a good amount of plain old work involved.
Being in a rush
Whether it's rushing to get to school/church/anywhere on time, or just rushing the kids out of the car in this stupid Arizona heat before my face melts off, the rush of the day can be exhausting, and infuriating. When I am in a hurry, I am generally not a very nice person. I struggled for a long time with trying to relax amid the rush. But, guess what? I have a secret..I found an even better way. Stop hurrying. Create a plan the eliminates the rush.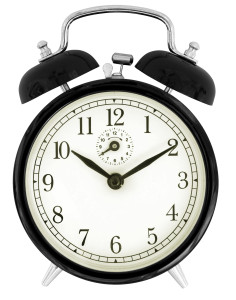 If you find that you are constantly running late while getting the kids ready for school every morning (like I did), make a plan and wake up earlier. The half hour or so of sleep you will lose is absolutely worth it. Create a morning routine with your kids that gives you plenty of time to eat breakfast and laugh together and say an unhurried family prayer. Create something that works and stick to it. In our family, we even created a strategy for getting out of the car faster on hot days. I spoke with the kids about it, and we mapped out a plan for unbuckling and packing up our things while the AC is still blasting, and then getting out on one side of the car in a single file. And, on the off days when something goes wrong and you are feeling rushed, just accept the fact that you are late and move on. Decide what it is important to you (to me, that's being on time for school and church), and beyond that, let the chips fall where they may.
Tense relationships
Like I said, these triggers were ordered from easiest to hardest. This one a little more tough to talk about. But it's real, so it's worth talking about. How many times have you gotten into an argument with your spouse, and then found that your temper flared for the rest of the day? How many times do venomous feelings like that get spilled onto an unsuspecting child? Oh, it's just the most heartbreaking thing. But it happens all over the world, all the time. No marriage or family is immune. And, it goes the other way, too! How many times do frustrating interactions with your kids turn into gruff and depleted interactions between parents? Outside of that, how many times does a completely taxing day at work turn into a harsh and unpleasant evening at home?
We are all humans. We have emotions, and those emotions are complex. No human being – male or female – is going to make it through this life having happy, joyful, fulfilling experiences every second of every day. Relationships, like emotions, will have their ups and downs. That is life. But the truth is: tense relationships make tempers flare. It is the responsibility of the peacemaker to evaluate those relationships and strengthen them where they are weak. For me, that meant things like reading The Five Love Languages and sharing that book with hubs. It meant going to a Positive Discipline class and learning how to strengthen my relationships with my kids. It meant reading books like the Peacegiver and applying those concepts to relationships across the board. Peaceful relationships calm the soul. Again, they require work. But anything worth having requires work.
So, there you have it. The top four things in my life that trigger my temper. There are more, but I'll stop there. What's on your list? What makes your temper flare? Better yet, what's your plan to fix it?